Custom SaaS Connectors
Today, every company is trying to use as many cloud services as possible. Every day new cloud services are being launched. Most of the organizations are trying to use these cloud services for their business processes. As cloud services adoption grows, there is a need to connect all these SaaS services and local systems in order to achieve the smooth business process integration.
Currently there are a few vendors which offer SaaS integration services based on their platform. Unfortunately, these services are very expensive and are out of reach of SMB segment of the market. Suvichar Tech understands this problem and we are here to address the integration needs of the SMB segment.
Most of the SaaS-SaaS Connectors help in the integration of different platforms/software. This helps in increasing the productivity by reducing the work efforts of working on two independent software. These connectors make the work much easier by establishing the connection and thereby making a seamless integration in most cases. We have many ready solutions which can be customized according to client's requirements.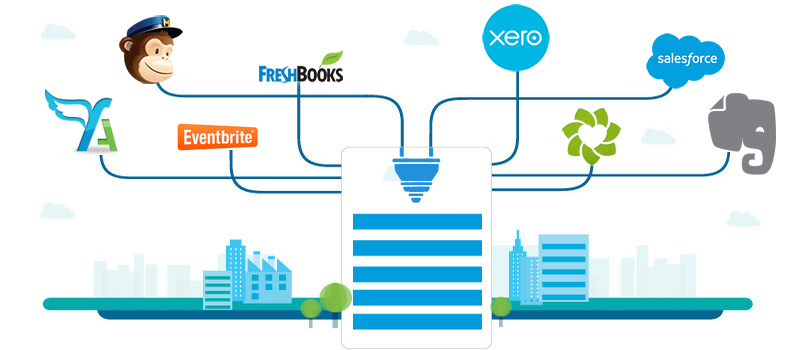 Ready Solutions:
Zoho CRM to MailChimp Integration Utility
Zoho CRM to XERO Integration Utility
1Shopping cart to Zoho CRM Integration Utility
Zoho CRM to Shopify Integration Utility
Zoho CRM To Constant Contact Integration Utility
Zoho CRM to Campaign Monitor Integration Utility
Zoho CRM to Big Commerce Integration Utility
We are always willing to go extra mile to cater to all integration requirements for your SaaS applications.
The integration can also be done as per the client's requirements for specific software / platform.