Zoho Solutions
Suvichar Technologies offers SaaS solutions in many areas. SaaS has gained momentum in last few years as organizations have realized the benefits of SaaS solutions. Suvichartech has unique skill sets required for development, customization and implementation of SaaS based applications.
Suvichartech has partnered with Zoho Inc. which offers SaaS applications. Zoho has Productivity and Collaboration Apps as well as Business applications like CRM, Invoicing etc. Zoho has received numerous awards, including 2009 Info World 'Technology of the Year Award', 2008 PC World "25 Most Innovative Products Award" and a 2007 TechCrunch "Best Enterprise Start-up."
Zoho offers SaaS based solutions in following areas: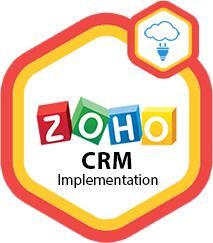 Zoho CRM Implementation
Suvichar Technologies is Zoho Alliance Partner. We have implemented Zoho CRM for several customers across the globe.